Overland Experience 4WD Test Drive Course

Experience the 4WD capabilities of a new Toyota Truck at the All New Milton Martin Toyota Overland Experience. Located at the dealership, the specially constructed course displays the rugged strength of Toyota's 4WD lineup through 7 interactive Overland and Off-road experiences. Designated 4WD trucks including a 4Runner, Tacoma and Tundra are available for customers to test drive by appointment.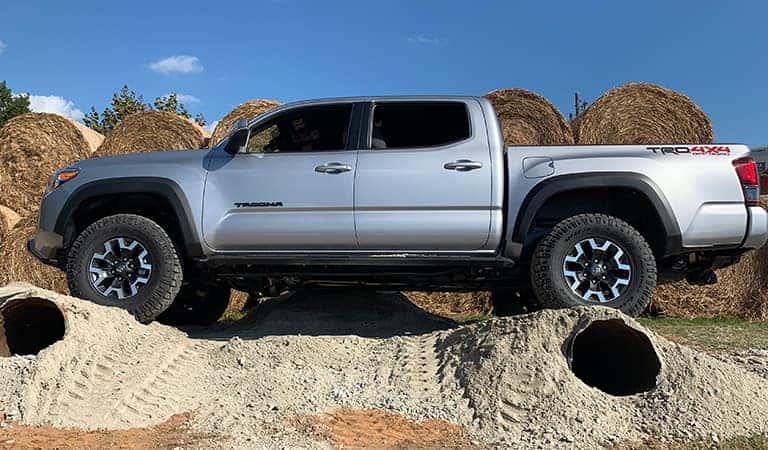 Rock Yo Taco: Offset Moguls
Tacoma's, or "Taco's" as they are known, are frequent racers in the Baja 1000. The course experience begins with a similar suspension tilting ride of the Baja 1000 that will engage your driving abilities.
The Summit: Hill Ascent
At the highest elevation in our area, The Summit demonstrates the power of Toyota's 4WD while offering an unforgettable view of our North Georgia Mountains, where your real-life adventure comes to life.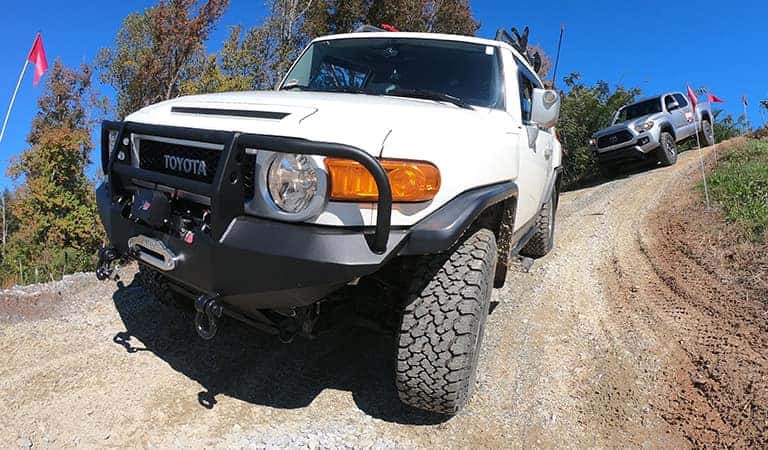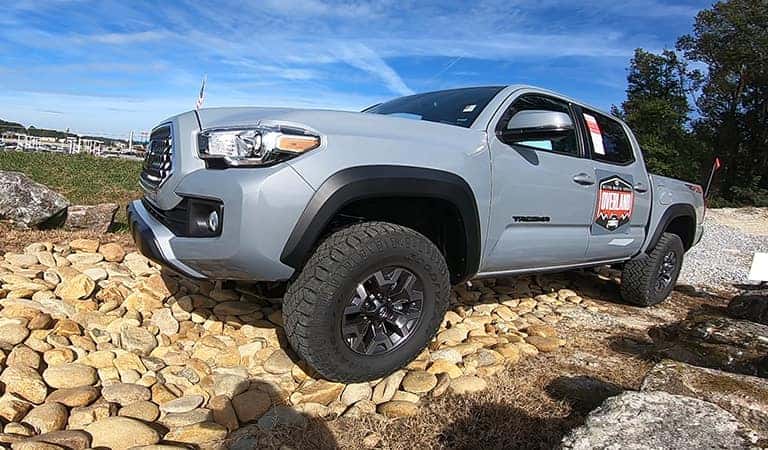 The Hootch: River Run
Named after Georgia's own Chattahoochee River, overlanding in North Georgia will inevitably lead to a creek or river crossing. Experience the changing terrain and uncertainty of rocks in your path compared to the flexibility of the Toyota suspension.
Oak "Wood" Overpass: Log Suspension Test
Think driving over a life-size Jenga game that's fallen. Adventuring brings unexpected surprises and our log overpass proves Toyota's are equipped to navigate those challenges.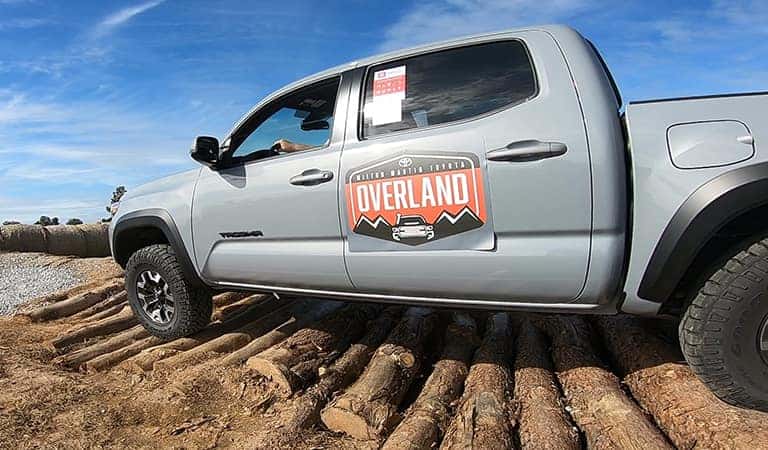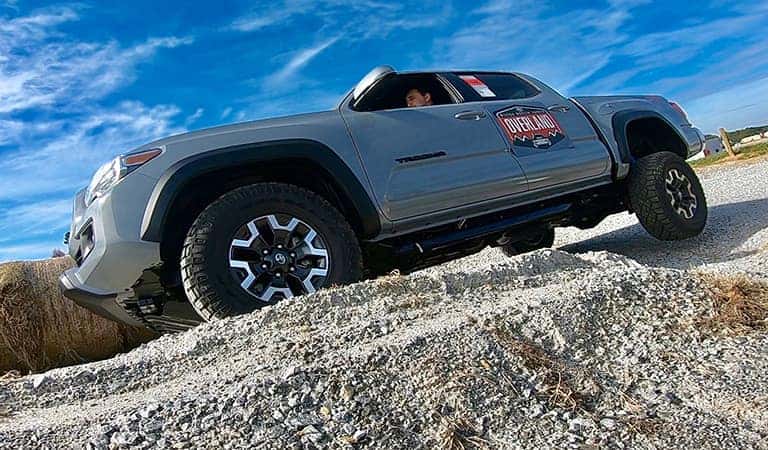 Feel the Berm: Trail-Rated Angle Ascent
Owning a 4WD gives you clearance to ditch the asphalt take your Toyota off the beaten path. In our trail-rated offset berms you'll experience the gripping of tires and the tilt of the suspension in opposition to the terrain.
The Sandbox: Crawl Test
Bring your beach chair and feel free bask in the sun while your Toyota does all the work. Experience the 4WD Toyota exiting the inconsistency of sand and understand the true strength of Toyota's 4WD capabilities.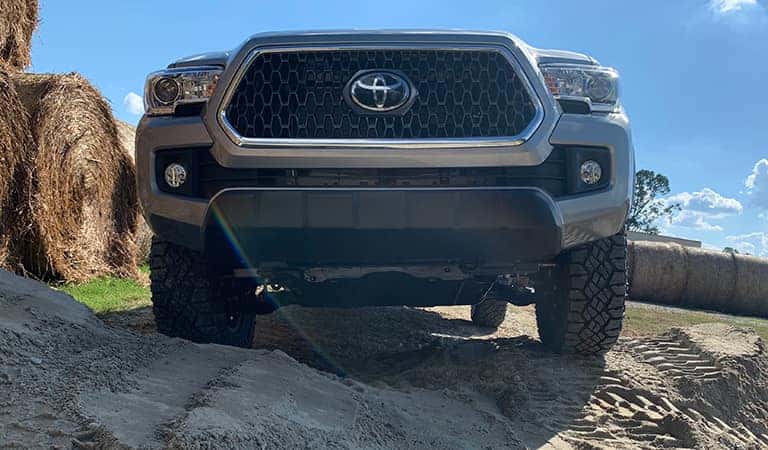 The Milton Martin Toyota Overland Experience is available by appointment with a Sales Associate from 9 am to sunset on business days. Weather permitting and not opened following days of rain or snow.
Only designated trucks provided by Milton Martin Toyota will be allowed on the course.
Mon – Tue, Thu – Fri
9:00 AM – 8:00 PM