New 2018 Toyota Camry in Gainesville, GA

It's certainly going to be tough to ignore the new 2018 Toyota Camry when it hits the streets of Gainesville, Georgia. These new 2018 Camry's demand to be seen and driven, with a fearless new look and impressively precise performance. Years of perfecting our beloved best-seller has allowed us to create the exhilarating drive offered by 2018 Camry models, putting our Gainesville, Georgia customers in the driver's seat of these popular sedans like never before.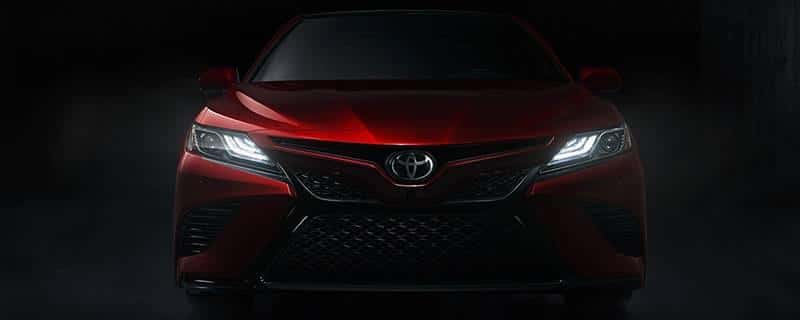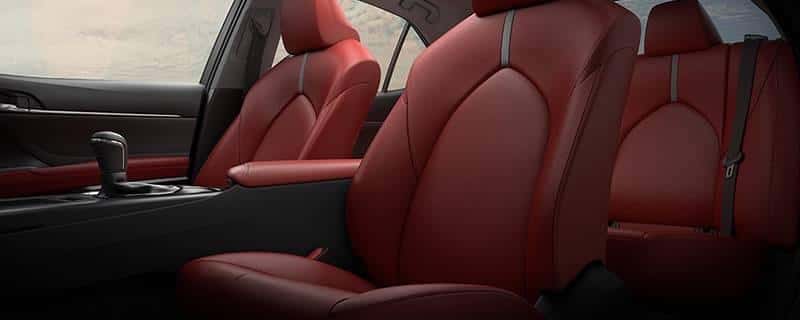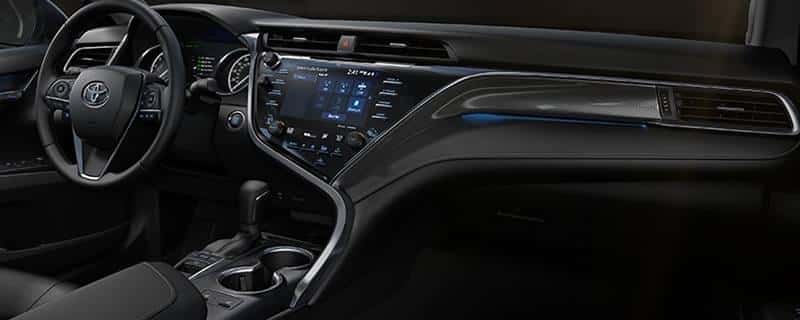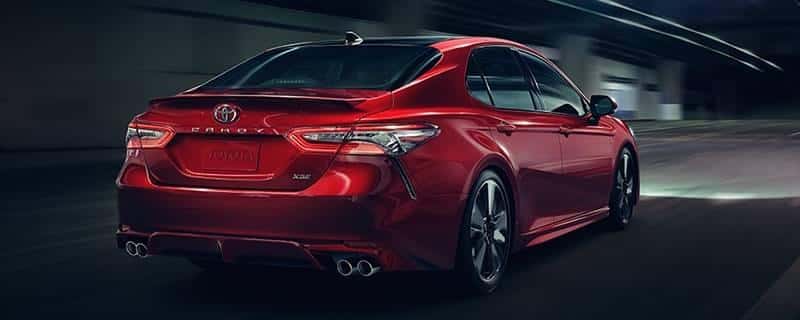 Aggressive Sedan Power
With its powerful design and ultra-aggressive exterior styling, the new 2018 Toyota Camry announces your arrival with an elevated level of authority on the streets of Gainesville. A wider and lower stance will challenge 2018 Camry owners to elevate their aspirations on the streets of Georgia, while the lowered roofline of these new models only works to add to their seductive shaping while also speaking to their sporty nature. It's a look that's all at once impressive and inspiring, and they'll be arriving soon at Milton Martin Toyota in Gainesville, Georgia.

It's time for you to go more places and see more sights in Gainesville with a renewed feeling of driving confidence, and always arrive looking your best. The Toyota design team created a nnew 2018 Camry that offers an adventurous and stimulating appearance that will have your pulse racing even before you enter the vehicle. With both a lower hood and roofline, these new Camry models allows drivers in Gainesville, Georgia to take on tight corners with a lower center of gravity. That means more fun and excitement for you with every drive that you take.
Inspiring Sedan Interior
The intuitive driver-centered controls and inspired handling of these new 2018 Toyota Camry models allows you to embrace every Gainesville, Georgia journey, while the available dual exhaust with quad chrome tips punctuates every sporty shift that you make. Inside the impeccably-styled 2018 Camry you'll also enjoy a wider and more open space thanks to an available panoramic glass roof with moonroof. It's time to treat yourself to a new type of sedan that both excites and invigorates. Introducing the new 2018 Toyota Camry.

Premium materials and plenty of innovative integrated technologies surround you in the cockpit of the 2018 Toyota Camry, creating an awe-inspiring sedan interior that ensures you'll be making a first impression that will last. The intuitive and driver-centered controls combine with Camry's inspired and precise handling to allow owners to embrace each drive that you take in Gainesville, Georgia with uncompromising substance and style that will satisfying your every desire. 2018 Camry models also offer wide-ranging safety features designed to help keep you and your passengers safe, providing that added peace of mind that our Gainesville customers are looking for in their next vehicle.
Milton Martin Toyota serves customers from Gainesville, Oakwood, Alandale and all of the surrounding communities, and we keep them current with the latest news regarding the new 2018 Toyota Camry. We're proud of the exceptional level of customer service that our Gainesville dealership is known for providing, and we work hard to make sure that each person that walks through the our doors leaves our dealership satisfied. If you're thinking about purchasing a new 2018 Camry, visit 3150 Milton Martin Toyota Way in Gainesville, Georgia and speak with one of our friendly and knowledgeable sales professionals.