2017 Toyota Camry Interior Options Will Excite Gainesville Drivers
I think it's safe to say that when searching for that perfect new vehicle, it's nice to have options. And the new 2017 Camry lineup at Milton Martin Toyota does just that. Camry's standard 8-way power-adjustable driver's seat with power lumbar support can help anyone in Gainesville find their perfect driving position. And on those rare chilly South Georgia winter days, available heated front seats in the new 2017 Toyota Camry can help you stay warm and comfortable. New LE and XLE Camry models offer an incredibly spacious cabin that features available rich wood-grain-style accents located at key touchpoints, further enhancing your Gainesville, Georgia driving experience.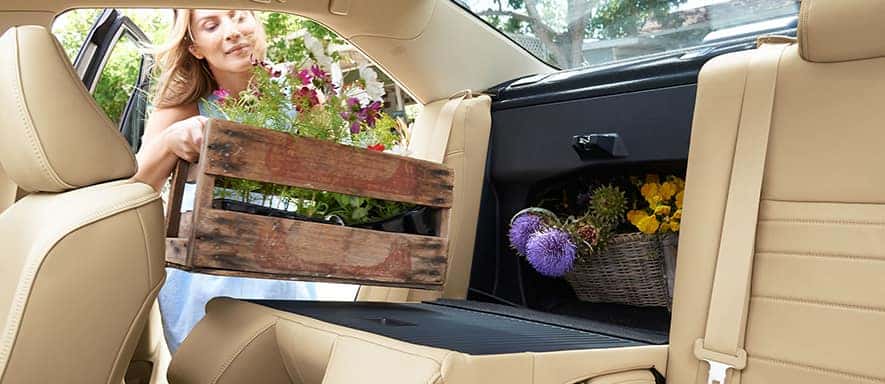 The 2017 Camry models also offer an interior that caters more to the drivers in Gainesville that like to live in the fast lane. These driving enthusiasts will no doubt appreciate Camry's front sport seats that include side bolsters designed to cradle the driver. New Camry SE and XSE models put all of the power directly at your fingertips with race-inspired paddle shifters. Conveniently mounted to the back of the steering wheel, paddle shifters allow Camry's standard 6-speed automatic transmission to be shifted manually, and even matches revs with each downshift to help keep things running smooth. The true performance pedigree of the 2017 Toyota Camry is on full display in the all-new XSE model, including available sport leather-trimmed seats that feature Ultrasuede® inserts designed to provide maximum comfort at all times. When it comes to interior versatility in a modern-day sedan, the all-new Toyota Camry stands out as the favorite among Gainesville, Georgia drivers.
Transform your Everyday Drive
The new 2017 Camry models at Milton Martin Toyota aren't just about the incredibly crafted interior though, because these all-new models were also designed to thrill. An available 3.5-liter V6 engine puts 268 horsepower immediately under your right foot, making it one powerful ride that can make any Gainesville, Georgia journey exciting. You'll find that your 2017 Toyota Camry is always up for some South Georgia fun in the sun. With recalibrated springs, shocks and sway bars, and optimized Electric Power Steering (EPS), the taut suspension of these all-new Camry models is able to deliver precision performance, a smooth ride, and breathtaking handling. Toyota Camry features a wider track for model year 2017 that helps to enhance both agility and high-speed control. In other words, the new 2017 Camry offers more driving thrills than ever before.
Getting more from less has never been easier thanks to the innovative efficiency offered by the new 2017 Toyota Camry Hybrid. These all-new models know how to balance power for fuel efficiency with Hybrid Synergy Drive®, and the combined output of both the gas and electric motors is an impressive 200 horsepower. And because of its ultra-advanced design, lightweight materials and refined aerodynamics, 2017 Toyota Camry Hybrid drivers in Gainesville, Georgia can now go farther for less. Camry Hybrid provides the tools needed to help you get the most efficient drive possible. The energy monitor displays the gas engine, the electric motor-generator, and hybrid battery and, as conditions change, it provides real-time information showing how power is being routed to the drive wheels or how the battery is being charged. 2017 Toyota Camry Hybrid models even use advanced tire technology to increase inflation pressure, reducing tire rolling resistance and improving the overall efficiency of these all-new models even more.
Always Arrive in Style
The new 2017 Camry was designed for drivers in Gainesville, Georgia that dare to be bold. With its striking hood lines and seamlessly stunning appearance, this is definitely one ride that commands attention. Camry's available dual exhaust system has been specially tuned to provide optimized performance at all times, helping you get the most out of your South Georgia drive. And with the aggressive grille featured on 2017 Camry SE, SE Hybrid and XSE models making such a powerful impression, the new 2017 Toyota Camry offers an impressive design that is equally as bold as its performance.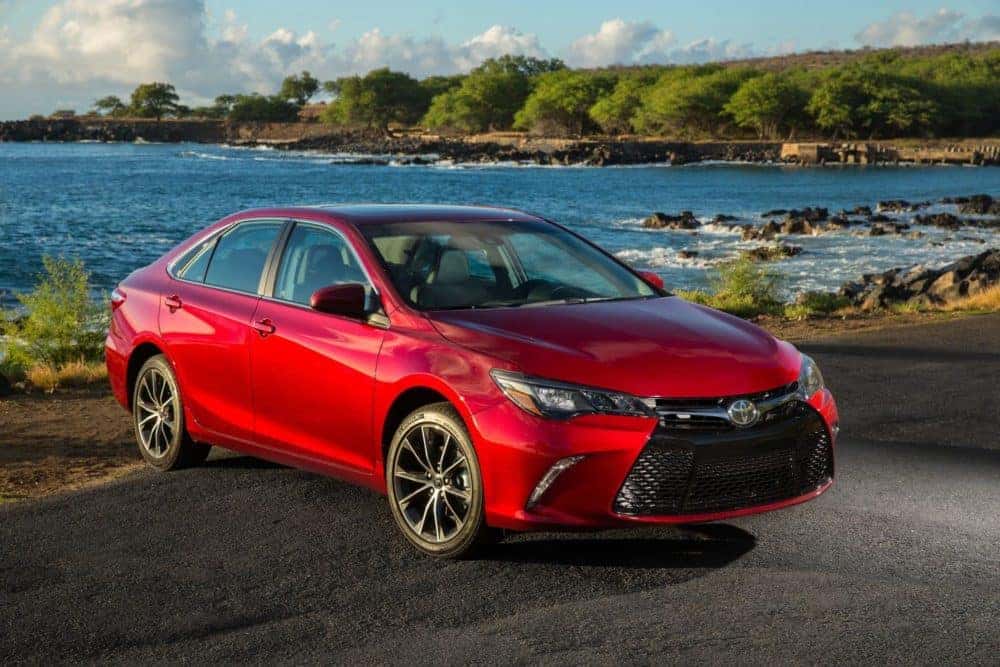 Camry Caters to Gainesville Drivers
Our customers in Gainesville, Georgia can't seem to get enough of the new and innovative features available in the new 2017 Toyota Camry. Stop in and see us at 3150 Milton Martin Toyota Way and ask one of our friendly salespeople to give you an up-close and personal look at everything these all-new Camry models have to offer. With the great selection we have available here at Milton Martin Toyota, we'll have you cruising the streets of Gainesville, Georgia in your new 2017 Camry in no time.