Benefits of Buying a Certified Pre-Owned Toyota in Gainesville
When we finally make the decision to start looking for a new vehicle, there are still plenty more decisions to be made. The first to decide is usually if you want to buy used or new. A lot of people shy away from the idea of buying a vehicle that's already been driven for a couple of thousand miles or so, but sometimes, this is not a bad thing at all! However, if you're still having a hard time trusting the idea of purchasing a used vehicle, then you should probably look into a certified pre-owned vehicle! With excellent quality and thousands of more miles to offer, certified pre-owned vehicles are usually a great way to go. You can find a certified pre-owned Toyota in Gainesville at Milton Martin Toyota! Let's take a look at what they have to offer!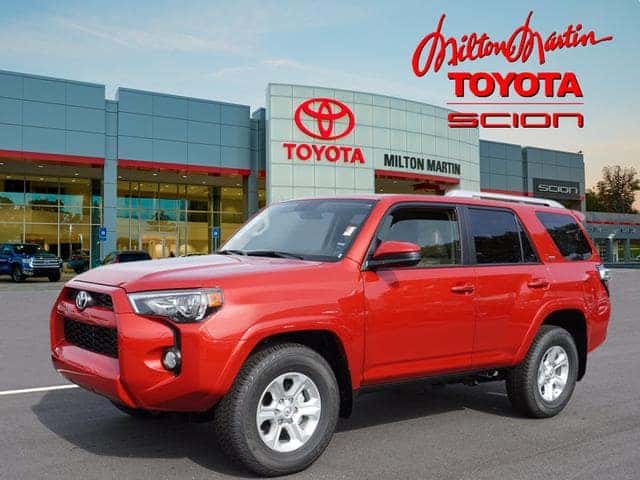 Milton Martin Inventory
Searching for a new vehicle could include endless trips to different dealerships, trying to settle on the right one. However, you wouldn't have to visit so many dealerships if you found one that has an excellent selection and a lot of variety. At Milton Martin Toyota, you can find satisfactory results with their extensive selection of new and pre-owned vehicles. If you're in the market for a new vehicle, Milton Martin Toyota has several new models of different years and with different packages, such as the Toyota Avalon, 4Runner, RAV4, and more!
Or, if you've been trying to find a certified pre-owned Toyota in Gainesville, Milton Martin Toyota also carries several certified pre-owned models from Toyota as well as other brands. Certified pre-owned vehicles are an excellent choice because they give you the same quality that you could find in a brand-new vehicle, but for a lower cost! Check out Milton Martin Toyota's certified pre-owned inventory on their website!
Benefits of a Certified Pre Owned Toyota
When visiting Milton Martin Toyota for a certified pre-owned Toyota in Gainesville, you will be happy to find a wealth of quality. At Milton Martin, each prospective vehicle first starts out as no older than six years, and with 85,000 miles or less on the odometer. Each vehicle's CARFAX is also thoroughly reviewed to make sure the best quality becomes a part of the inventory.
Once the CARFAX is reviewed, the vehicle undergoes a rigorous 160-point inspection to identify any issues and to make sure everything is working properly. The quality doesn't stop there, however, as the certified pre-owned vehicles come with the Toyota Certified Used Vehicles Advantage, including:
• A 12-month/12,000-mile Limited Comprehensive Warranty
• 7-year/100,000-mile Limited Powertrain Warranty
• 1-year of Roadside Assistance
• Standard New-Car Financing Rates Available
• And much, much more!
Taking Care of Your Vehicle
Giving your vehicle the best care and upkeep is an unavoidable factor when it comes to owning a car. It can be a serious inconvenience, especially if your vehicle needs more serious repairs. Even if it's something small, such as an oil change or brake check, it's still something that you will have to take time out of your schedule to bring attention to. At Milton Martin Toyota, they understand that everyone has things to do and more important matters to attend to other than a vehicle that has a problem, that's why they've employed a team of technicians who have the experience, knowledge, and skills required to get your vehicle in and out of the shop in a timely manner so that you can get out on the road and back on schedule!
Take Your Test Drive Today!
When you want to find a certified pre-owned Toyota in Gainesville, just stop by Milton Martin Toyota to get started! Browse their inventory online today to see what they have and schedule a test drive!