New 2018 Toyota Prius in Gainesville, GA

Call 770-532-4355 To Learn More about the 2018 Prius
An innovative double-wishbone rear suspension gives the new 2018 Prius models at Milton Martin Toyota ultra-responsive handling and a ride that is smoother than ever, but that's just the tip of the iceberg when it comes to the new and exciting features available on these all-new hybrid models. Thanks to its condensed design taking up less space outside the cabin, our Gainesville, Georgia customers get to enjoy a lot more cargo room on the inside. Come and check out all of the innovative new features available on the 2018 Toyota Prius. We promise that you won't be disappointed.




DRAMATIC HYBRID STYLING
2018 Prius models at Milton Martin Toyota come with an unmistakable, bold look that was designed to shake up the status quo on the streets of Gainesville, Georgia. Its sleeker than ever and the shape was specially engineered to allow these stylish new hybrids to cheat the wind, as well as win over the Georgia crowds. The dynamic chassis of the new 2018 Toyota Prius helps to ensure that these all-new hybrid models are always up for some fun. Their low and wide stance shows off the athletic appearance of these all-new hybrid models, as well as helping to provide our Gainesville customers with a more responsive drive.

Toyota Prius features Bi-LED elements in the headlights, as well as available accent lights and integrated fog lights that combine to create front-end lighting that is equally as dramatic as it is efficient. It's a look one might not expect to find on a modern day hybrid vehicle, and it's ensures that these all-new Toyota Prius models are ready to help you light up the Gainesville, Georgia night. Efficient LED tail lights on the 2018 Toyota Prius shine brighter than ever, helping to complete the stylish look of these all-new hybrid models.
UNCOMPROMISING HYBRID CONVENIENCE
The 2018 Prius models at Milton Martin Toyota come with standard 60/40 split fold-down rear seats that make it easy for our Gainesville, Georgia customers to carry longer items, their friends, or a combination of both. Simply fold one seat flat when you're needing a little extra space, or you can fold both seats flat when you're wanting a larger cargo area. Your new 2018 Toyota Prius makes it easy for you to accommodate any combination of passengers and cargo, so you'll be ready for any situation that comes up.

When you enter any of the available 2018 Prius models at Milton Martin Toyota, its sleek interior styling is sure to catch your eye. A new center console features a handy a removable utility tray, and the entire area has been reshaped in order to provide our Gainesville customers with more space while also keeping all of the important tech features they need right at their fingertips. Available white accents located on the steering wheel, shifter and center console of the 2018 Toyota Prius provide just the right amount of sophistication, creating a hybrid driving environment that any Georgia commuter would appreciate.
Call 770-532-4355 To Learn More about the 2018 Prius
The 2018 Prius is Available in the Following Trims
TWO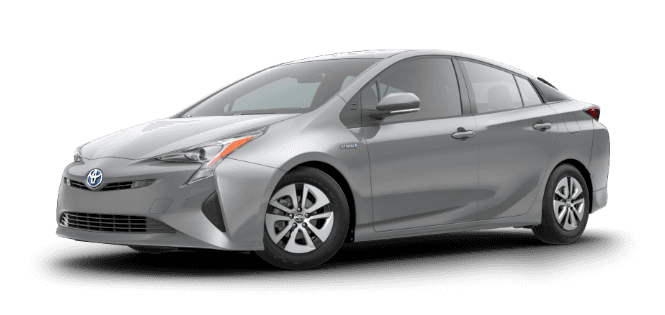 THREE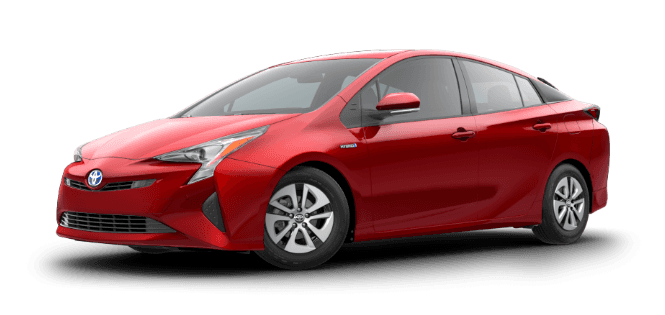 THREE TOURING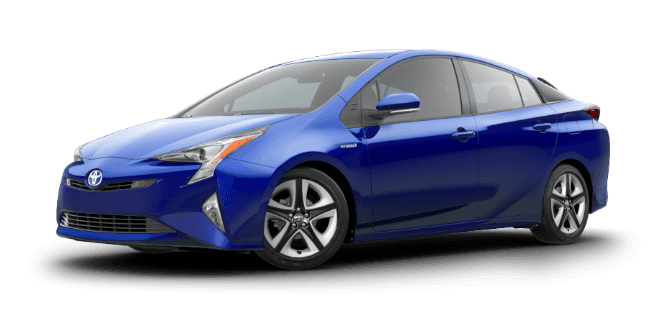 FOUR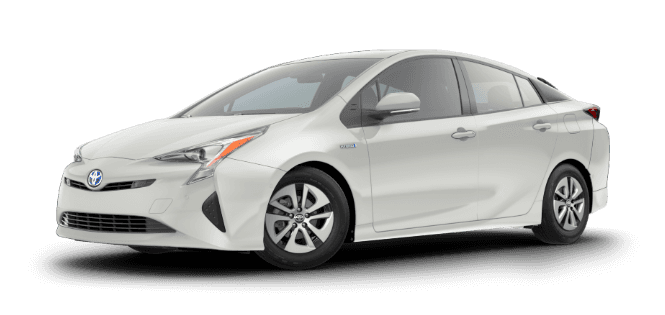 FOUR TOURING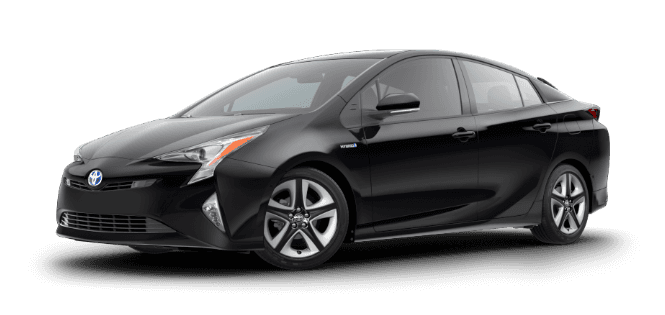 Milton Martin Toyota serves customers from Gainesville, Oakwood, Alandale and all of the surrounding communities, helping them find the new 2018 Prius they've been wanting. We're proud of the exceptional level of customer service that our Gainesville dealership is known for providing, and we work hard to make sure that each person that walks through the our doors leaves satisfied. If you're thinking about purchasing a new 2018 Prius, visit 3150 Milton Martin Toyota Way in Gainesville, Georgia and speak with one of our friendly and knowledgeable sales professionals.