Benefits of Buying a Used Toyota

If you're ready for a new-to-you Toyota truck, car, or SUV in Gainesville for the New Year, look no further than Milton Martin Toyota! For many buyers in the Atlanta, Oakwood, or Athens areas, a used Toyota might be just the purchase you need for 2022. Especially since we're trying to offload our inventory in preparation for the new model year, now's a great time to buy an almost-new Toyota for taking the kids to school, commuting to work, or even hitting the road for the holidays.
Of course, your Toyota won't just be your holiday car—and with Toyota's legendary longevity and durability, you won't have to worry about finding another car for years. Here are some of the top reasons to buy a used Toyota this winter.
Used Cars Cost Less!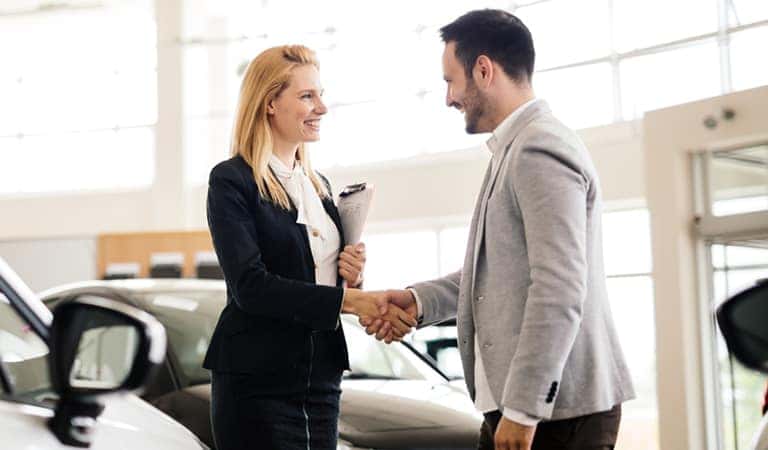 It's probably the most obvious benefit of buying a used car, and it's one of the best reasons as well: used cars, used trucks, and used SUVs simply cost less than brand-new models. You can buy a higher trim of an older car for the same price as a basic new model, meaning you can enjoy more luxurious seating, a better audio system, or a more powerful engine, all without breaking the bank.
Worry Less about Depreciation with a Used Truck, Car, or SUV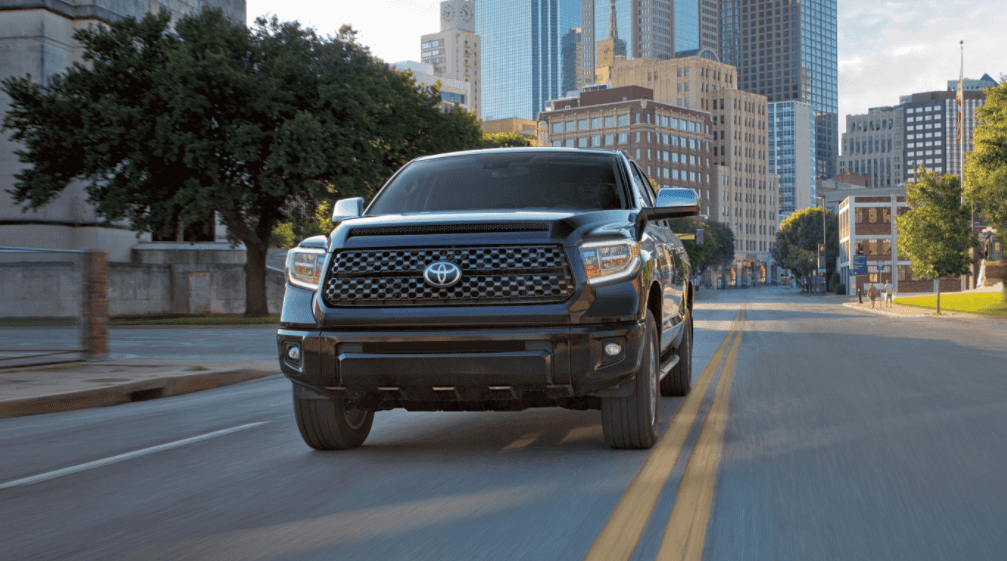 The old cliché about a new car losing 15% of its value as soon as you drive it off the lot is sadly true. Not only that, but over the first three to five years of ownership, your new car could lose up to a third of its original value through depreciation.
By buying a used car, you're letting someone else take that loss for you. After the first 3–5 years, most cars' values level out or even increase a little bit—meaning that, by buying a used vehicle, you'll be able to trade it in for closer to what you paid for it down the line when you're ready for a new one. Plus, with Toyota's legendary build quality, they depreciate less than the market average, meaning you'll have a Toyota RAV4, Toyota Camry, Toyota Tundra, or Toyota Tacoma that'll last you longer and hold its value better than most other cars on the market.
Save Money over the Long Term with Better Rates on a Used SUV, Truck, or Car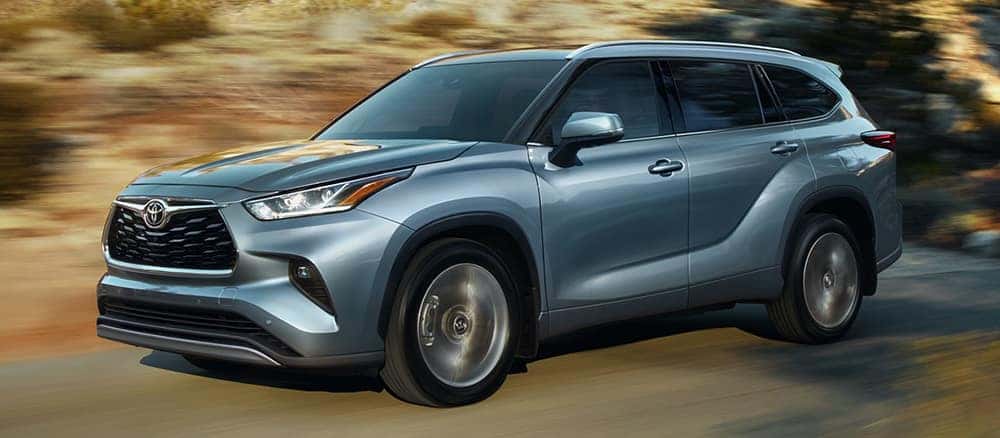 Because the sticker price is less on a used car, it's also cheaper to insure, register, and finance. You'll be able to put down more of the car's value, leading to better rates and lower monthly payments over its lifetime. And since insurance rates are reduced by around 3.4% for each year of a vehicle's age, you'll be able to get the same level of insurance for cheaper with a used Toyota.
At Milton Martin Toyota, our financial experts will work to help you save even more on a used Toyota. We've got deals galore for buyers of used and new Toyotas, so you'll be able to drive off the lot with the confidence that you've got great value for your money.
Certified Used Toyotas Give You Ultimate Peace of Mind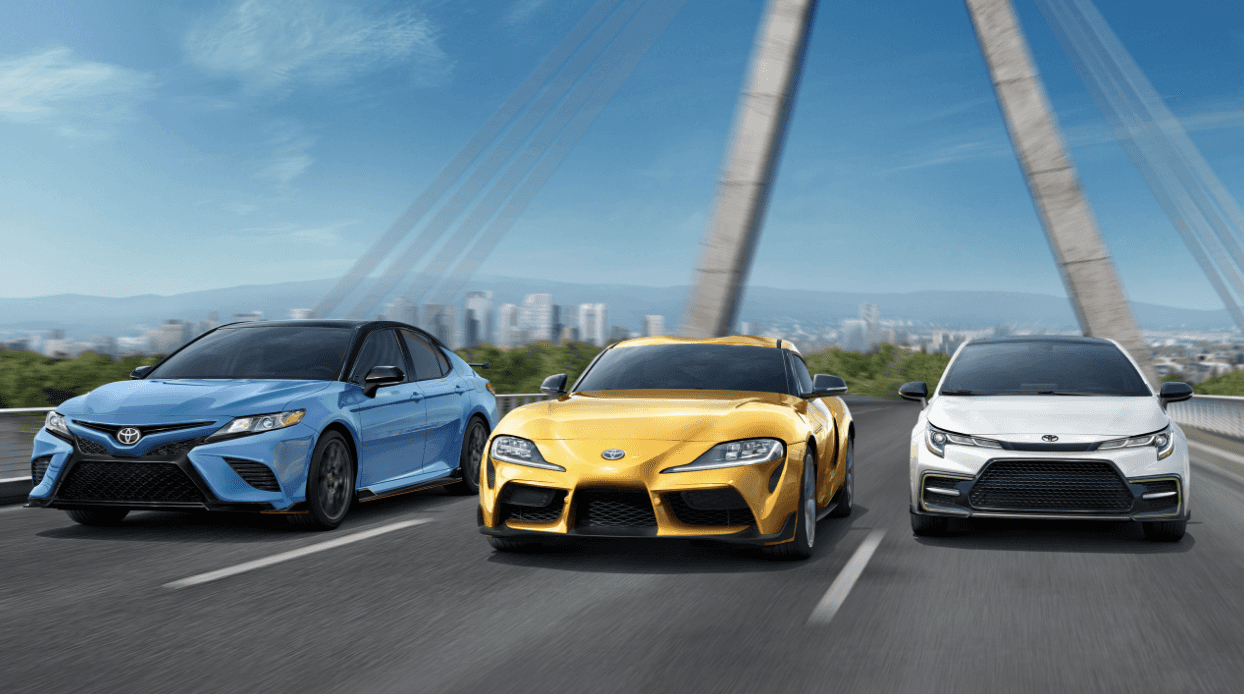 In the past, the biggest concern with buying a used car was that you couldn't be sure of its quality: while it might look fine on the lot, it could turn out to be a dreaded "lemon" after only a month or two.
Luckily, many states have lemon laws now, and with the advent of vehicle history reports like CarFax and Toyota's Certified Pre-Owned program, it's easier than ever to know you're buying quality when you buy a used car. For a used Toyota to be certified, it must pass a 160-point inspection and comes with an extended warranty for your ultimate peace of mind while driving around northern Georgia.
Get Paid to Trade in Your Used SUV, Car, or Truck in Gainesville
If your current vehicle is losing its luster or you need some extra cash this holiday season, come by Milton Martin Toyota to sell us your car! We're happy to take your used car off your hands, even if you don't buy one of ours.
You can visit our website to easily value your trade, then visit our dealership to finalize the offer. If you want to use the value of your trade for a used or new Toyota, we have great financing deals and low prices on a wide inventory. Come by our Toyota dealership today or give us a call for great Toyota deals.